Prague Boats Cruises
Prague Boats Cruises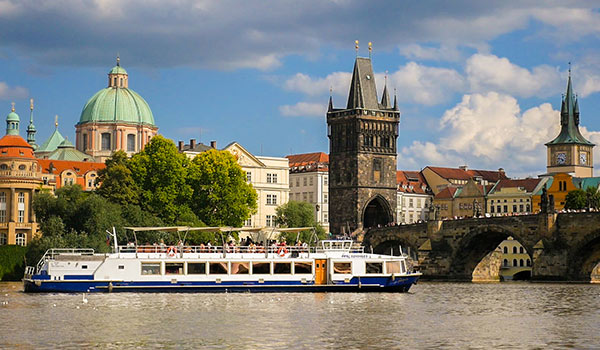 The surface of the Vltava River is a refreshing environment with unique views of Prague's architectural marvels. The charm of the Golden City is best enjoyed from the deck of a boat .
Adults 14 €
Children 8 €
50 minutes
Refreshments
Audio commentary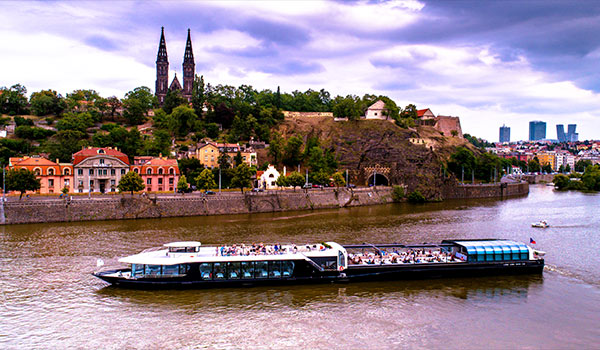 Come with us and see Prague's most famous sights like you've never seen them before. Pass through the oldest lock chamber at Smíchov and enjoy unique views of Vyšehrad, Prague Castle and other famous monuments.
Adults 20 €
Children 12 €
120 minutes
Refreshments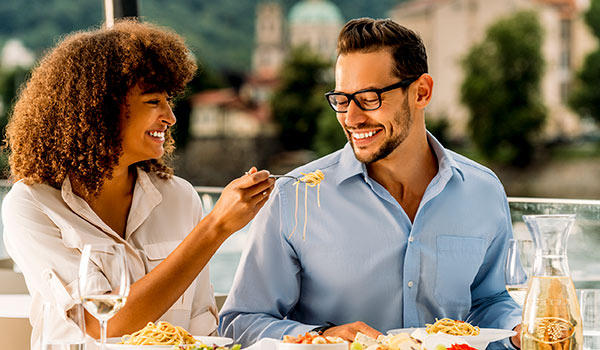 An original gastronomic experience during a two-hour cruise through Prague. During the cruise you can admire Prague's monuments and enjoy a delicious buffet lunch.
Adults 34 €
Children 22 €
120 minutes
Lunch (buffet)
Live music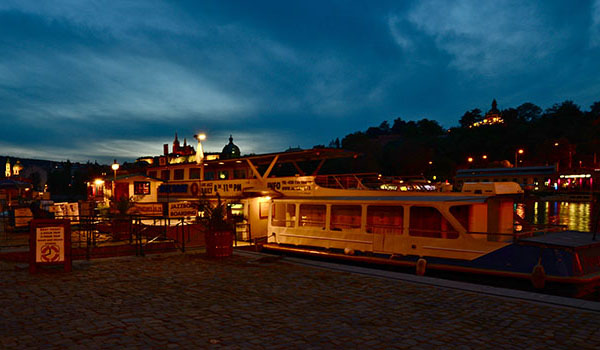 Our regular cruises combine the romantic atmosphere of Prague by night with a delicious dinner and live music. Over three hours passengers will see Prague's monuments and enjoy a delicious buffet-style reception.
Adults 49 €
Children 32 €
180 minutes
Dinner (buffet)
Live music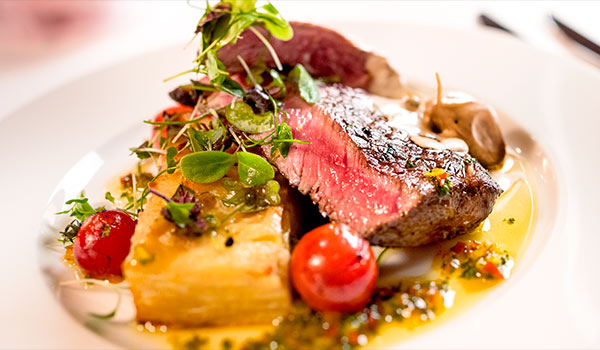 For the luxurious three-hour cruise called Sweet Prague you will board the Lužnice. The cruise features a gourmet a la carte three-course menu with excellent wines.
Essential 99 €
Gold 139 €
180 minutes
À la Carte menu
Live music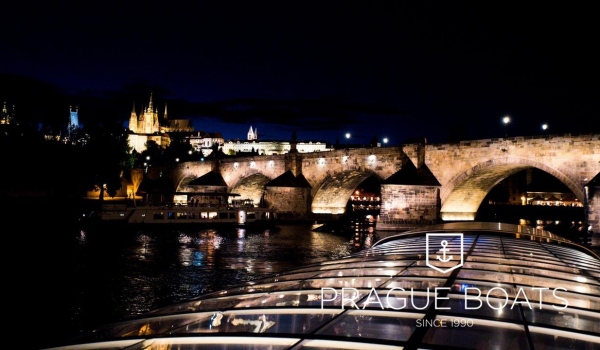 There is no more beautiful dinner in Prague than the crystal dinner on board our glass boat. The cruises are always operated on one of our super-modern, luxurious boats: Grand Bohemia and Bohemia Rhapsody.
Adults 59 €
Children 39 €
150 minutes
Dinner (buffet)
Live music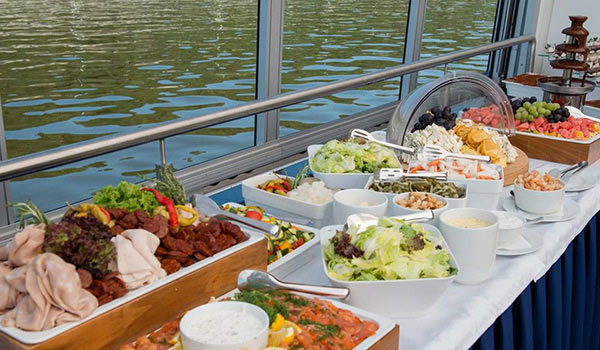 A gastronomic experience does not only have to mean enjoying a fine meal and drinks, but can also be connected with a cruise on the Vltava River on one of the most luxurious boats in our fleet – the Grand Bohemia.
Adults 79 €
Children 56 €