Electronemo Solar boat
Electronemo Solar boat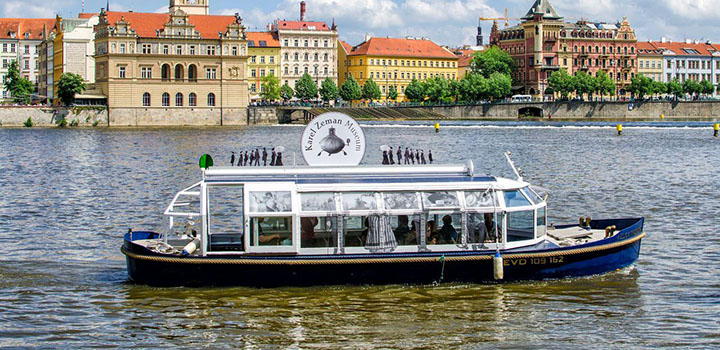 The Elektronemo is a unique project by the Prague Steamboat Company. The design and construction of the Elektronemo took several years before the boat was first launched in 2010.
The maximum capacity of the boat is 25 passengers and it is specifically designed for operation in the centre of Prague. It is practically silent when operating and of course does not pollute the environment with emissions.
It is powered by two electromotors with maximum horsepower of 4.4 kW. The batteries are powered by three solar panels located on the roof of the boat.
Capacity & technical parameters:
the boat has two electric motors with maximum horsepower of 4.4 kW
the traction battery has a capacity of 1,200 Ah
the solar panels produce 3 x 128 W of power
| Max. capacity | Submersion | Length | Width |
| --- | --- | --- | --- |
| 25 | 0.35 m | 10.2 m | 3.2 m |