Prague Grand Cruise
Prague Grand Cruise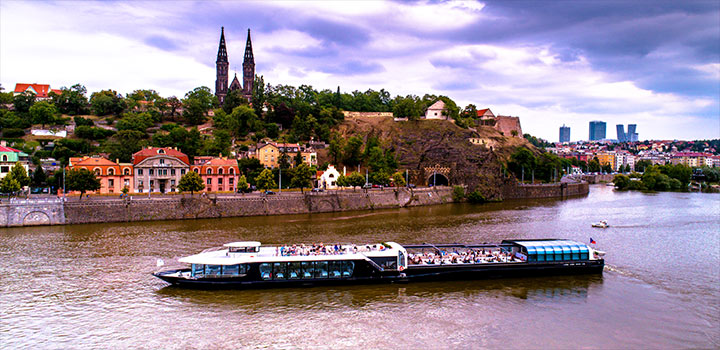 PRAGUE'S MONUMENTS AT YOUR FINGERTIPS
Prague's monuments like you've never seen them before – Prague Castle, Charles Bridge, the Rudolfinum and the National Theatre look magnificent from the deck of a boat, which offers a unique view. During a two-hour cruise you will also pass through the oldest lock chamber at Smíchov, and see the Dancing House and Vyšehrad. At the Podoli waterworks the boat turns and heads back to the centre.
Time schedule:
Duration:
120 min
Price: 
20 € (adults) | 12 € (children)
You might also be interested in...