Cecilie Boat
Cecilie Boat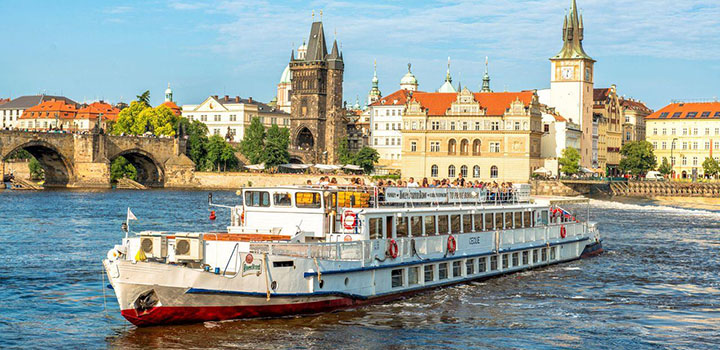 The Cecílie is one of the largest boats with a capacity of up to 400 passengers. Thanks to its above-standard capacity it is an ideal place for holding large events, such as disco parties, singles parties, social evenings and the like.
The boat underwent two major reconstructions, the latest of which gave it a truly attractive design. The experience on board the Cecílie is made all the better thanks to its comfortable environment.
In addition to traditional and regular cruises, the Cecílie is used for special excursions which need to be reserved in advance.
Capacity & technical parameters:
| Seated capacity - dinner | Max. capacity | Capacity - cocktails | Length | Width |
| --- | --- | --- | --- | --- |
| 220 | 400 | 200 |  m |  m |
Virtual tour: